If, above all else, you want the largest 7-seat SUV on the market, the new 2018 Infiniti QX80 has to be on your shortlist. It offers one the largest cabins on the passenger vehicle market, and it also happens to be quite a powerful and luxurious beast.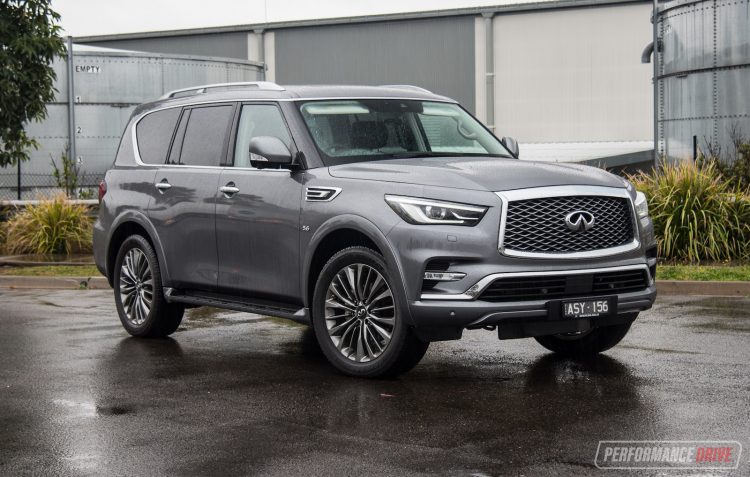 The Nissan-owned luxury car brand is still around in Australia following its market launch in 2013. In Australia there are currently six main model lines available, spanning from the Q30/QX30, Q50, and up to the mack daddy of them all, this QX80.
Sales for the brand aren't exactly setting the market on fire, and so far this year (through October) figures are down 17.9 per cent. However, its year-to-date figure in October 2017 was up 2.1 per cent, and up 45.3 per cent in October 2016 (YTD). There is a dealer network here, with bespoke showrooms set up in most large cities.
Infiniti has, thankfully, given the QX80 a digestible design facelift for 2018. The headlights are brought forward and lifted up, and the bonnet line is raised 20mm so the front end features a level profile. In short, it no longer looks like a crosseyed cartoon caricature of a rhinoceros. It looks neat and tidy, yet very imposing and important. It's hard to believe that, underneath it all, is the chassis and running gear of a Nissan Y62 Patrol.
Compared with the previous model, prices haven't budged. In 2015 the QX80 was priced from $110,900. Today, even with the facelift and some new technologies introduced, the starting price remains exactly the same.