from the 'vision mercedes maybach ultimate luxury' to the mercedes-AMG 'GT 4-door coupe', the german automobile brand's design philosophy of sensual purity has spread across their portfolio over recent years. the mantra aims to establish the characteristics of intelligent emotion – ease, respect, trust and love – through a balance of hot and cool styling. luxury is at its core, but, commandeering the cliché that designers always work in the future, what does luxury look like in the time to come?
traveling to mercedes-benz's headquarters in stuttgart, germany, designboom details a behind-the-scenes insight into the workings of their designers – led by gorden wagener, chief design officer daimler AG – and, specifically, how their EQ brand is revolutionzing the future of mobility.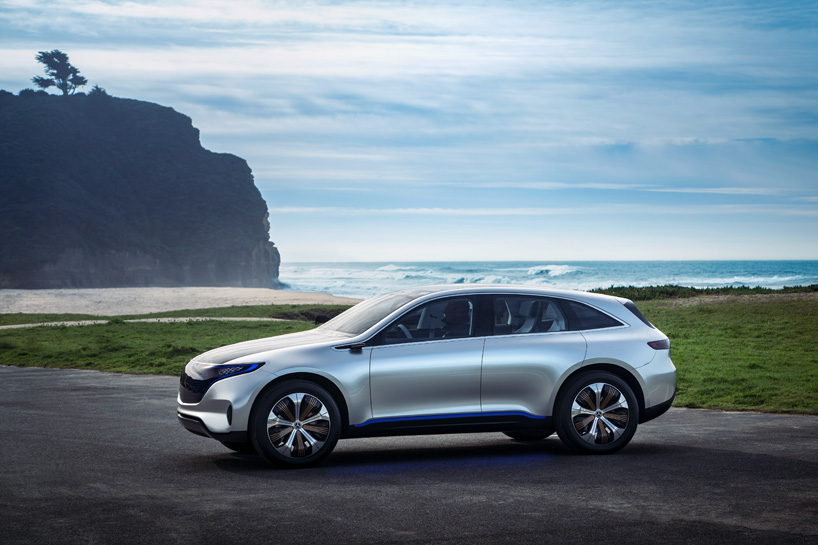 first unveiled in 2016 with the 'generation' concept, mercedes-benz's EQ brand aims to design superior mobility solutions for tomorrow's society needs. its styling focuses on progressive luxury, sitting firmly with cool aesthetics on their portfolio spectrum – AMG features at the opposite (hot) end. as such, these cars fixate on future beauty, digital and hyper-analog, and seamless-ness, as well as electrification.